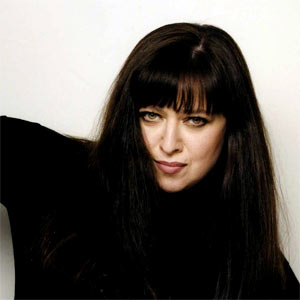 ---
International pop-jazz singer Basia recalled arriving here in Manila 19 years ago, totally clueless about what to expect from the Filipino audience.
At the time of her arrival here, the Poland-based singer-songwriter and producer was already an established recording artist both in the U.S. and United Kingdom. Making the charts were her singles like "Prime Time TV," "Promises," "Time and Tide," "New Day For You," "Cruising For Bruising," "Baby You're Mine," and her cover of Aretha Franklin's "Until You Come Back To Me (That's What I'm Gonna Do)."
Basia's signature style of music mixes Latin-flavored jazz and pop with soul and adult contemporary sweetened by melodic harmonies. She has enjoyed a huge following in Japan, but was unsure of the extent of her popularity in the Philippines.
Her reservations, it turned out, were totally unfounded the moment she stepped on the Folk Arts Theater stage on that October 1990 concert.
"We didn't realize that we have a following here... It was a total shock," she told members of the local press who gathered last night, October 20, at the Podium Mall in Ortigas Center, Pasig City.
ADVERTISEMENT - CONTINUE READING BELOW
"But it was sweet to see and hear people singing our songs," she beamingly reminisced, "I remember the [concert] atmosphere and it was very exciting."
BACK IN ACTION. Basia's return to the Philippines for a one-night concert tonight, October 21, at the Araneta Coliseum in Cubao, Quezon City, comes on the heels of her anticipated return to the music business after a long lull following the release of a greatest hits album in 1998.
The long absence, according to Basia, was triggered by a series of personal tragedies that made her disillusioned with her own professional career.
"There are times in my life when I didn't really feel that optimistic or hopeful and I didn't want to spread that sadness and that's why I decided to take a time off. It was too much and it was very difficult to go onstage and pretend to be happy and make people feel that they should be happy with me. I didn't want to be dishonest," she confessed earnestly.
ADVERTISEMENT - CONTINUE READING BELOW
Upon the prodding of longtime collaborator Danny White, the 55-year-old singer eventually recovered from the slump and agreed to enter the studio once again to work on a new project. March 2009 saw the release of Basia's comeback album titled, It's That Girl Again, along with new singles "A Gift," "Blame It on the Summer," and "I Must."
Ardent fans around the globe welcomed Basia's return and were all too happy to hear their favorite performer still sounding sharp, as if she never left the scene. For the singer herself, the break proved to be a welcome respite despite the sad circumstances that led to her decision.
Free from the clutches of a recording contract with a major label, Basia and Danny worked liberally on the album only with the intention of "pleasing ourselves and just to have fun."
The end result startled even Basia who proudly said, "For me, when I listened to this album, I think I never sounded so relaxed."
ADVERTISEMENT - CONTINUE READING BELOW
As for the Manila concert happening tonight, Basia excitedly announced that she will be singing most of the songs and hits found in her catalogue, including the new tunes not familiar to the local audience. It's That Girl Again, by the way, is yet to be sold locally but Basia said she's thrilled to sample the fresh materials to acquaint her Filipino fans should the album be finally made available here in the Philippines.