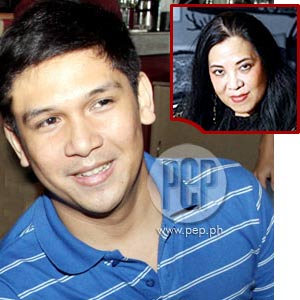 ---
Rivermaya drummer Mark Escueta furnished PEP (Philippine Entertainment Portal) a copy of the Temporary Restraining Order issued by the Regional Trial Court of Lucena City. The TRO prevents their former manager Lizza G. Nakpil from claiming sole ownership of the band's name while the case and appeal issued by both parties are still being studied by the court.
The two-page document issued on October 21 and signed by Executive Judge Eloida de Leon-Diaz partly reads:
"...let a TEMPORARY RESTRAINING ORDER be issued enjoining defendant Lizza G. Nakpil, her employees, representatives and all persons acting for and in her behalf from (a) publicly claiming that she is the registered owner of the servicemark 'RIVERMAYA,' (b) threatening, scaring and intimidating internet networking sites, producers, sponsors, promoters, establishments and supporters who deal with or transact business with plaintiffs who are collectively and popularly known as 'Rivermaya,' and (c) inducing third parties to violate their contractual obligations to or with plaintiff Rivermaya."
BATTLE FOR CONTROL. The clash for Rivermaya's trade name began following the disintegration of the band members' professional relationship with their long-time handler.
In an e-mail interview with Mark Escueta last week, he told PEP that the decision to part ways with Lizza Nakpil was triggered after they allegedly discovered "certain acts of misappropriation of funds."
The separation reportedly prompted Nakpil—who along with director Chino Roño founded the band through an audition in the early '90s—to file ownership of the band's name at the Intellectual Property Office of the Philippines last July 7, 2008.
ADVERTISEMENT - CONTINUE READING BELOW
Escueta likewise filed for application at the IPO in an effort to counter his ex-manager's move and wrestle possession of the name.
Nakpil had previously announced that the government agency recognized her as the legal owner of the trade name through an order released on August 18, 2009, and subsequently issued a warning to producers and other promoters that failure to seek Nakpil's consent in dealing with band-related business were legally liable.
Escueta, in an e-mail to PEP, questioned the decision by saying that the matter is "still pending and there has been no Entry of Judgment/Execution has been issued by the IPO. By virtue of being an 'applicant', there is no way in this universe that Lizza Nakpil can claim ownership of Rivermaya."
The issue, he said, has already affected the band's career and means of livelihood as some promoters ceased conducting business with the group for fear of possible legal actions from Nakpil's camp.
Nakpil has remained adamant about the matter, saying, "I can say, however, with certainty that because of my idea to create Rivermaya, I own the name. Now the worth of that idea has been recognized under the law of the land."