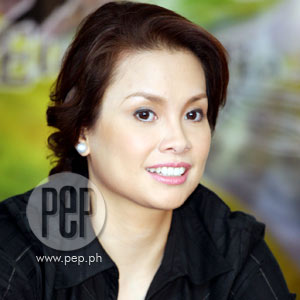 ---
Lea Salonga's charity efforts intended for typhoon victims here in our country was applauded by the Department of Foreign Affairs (DFA) and by Filipino officials currently based in Hawaii.
The world-renowned singer and theater actress—who made the Philippines proud when she penetrated the international stage through the hit musicals Miss Saigon and Les Misérables—together with a group of Filipino volunteers, reportedly raised a total of P9.299 million. It was also revealed that Salonga donated part of the revenue from ticket sales of her soldout concert last November 10 at the Blaisdell Arena in Honolulu.
Salonga has been very active in soliciting financial assistance for the millions of Filipinos affected by the floods and landslides that struck the country recently. Using her influence as an international celebrity, Lea brought her advocacy outside the country to solicit funds and boost various relief drives for the typhoon victims.
Filipino dignitaries stationed in the U.S. have also been very accommodating, agreeing to host Lea's reception to gather potential donors and supporters. An appearance in Washington D.C., last October reportedly raised P889, 200.
ADVERTISEMENT - CONTINUE READING BELOW
Presenting the Certificate of Appreciation to Lea were Vice Speaker Michael Magaoay, Senator Robert Bura, and Councilman Romeo Cachola during a reception hosted by Philippine Consul General to Honolulu, Leoncio Cardenas.
The gathering was organized by Cardenas to personally commend Filipino leaders and volunteers in Hawaii for all the hard work and hours they pooled together to help the victims of typhoons Ondoy and Pepeng.