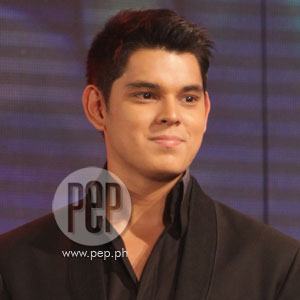 ---
News reached PEP (Philippine Entertainment Portal) that Richard Gutierrez's arraignment for his "Reckless Imprudence Resulting to Homicide" case set for tomorrow, May 26, will once again be postponed.
This is the third postponement of the said arraignment, an important part of the court proceedings where Richard is expected to enter a "guilty" or "not guilty" plea regarding the criminal case filed against him by Lorayne Pardo. Lorayne is the widow of Nomar Pardo, the personal assistant of Richard who died in a vehicular accident in Silang, Cavite last May 22, 2009. (CLICK HERE to read related story.)
The first date set for the arraigment was on February 10 at the Municipal Circuit Trial Court in Silang, Cavite. This was postponed after Richard failed to appear due to alleged "acute gastroenteritis." (CLICK HERE to read related story.)
The second arraignment, set on March 31, was again postponed after the actor and a public prosecutor failed to show up at the hearing. (CLICK HERE to read related story.)
ADVERTISEMENT - CONTINUE READING BELOW
This time, the set arraignment was postponed after Municipal Circuit Trial Court Judge Veronica Cupin-Tesorero inhibited herself from proceeding further with the case. Cupin-Tesorero's decision was a result of the motion filed by Lorayne's camp, which asked precisely for the judge's inhibition.
With Cupin-Tesorero's recent inhibition, Lorayne's camp is still waiting for a confirmation from the new court and judge on where the case will be tried next.
It can be remembered that Atty. Ombra Jainal, lawyer of Lorayne Pardo, told PEP last March 31 that it is "an option" that they would file a motion to inhibit against the Cavite judge, whom he perceives as "partial" to the Gutierrezes.
Atty. Jainal confirmed to PEP through a phone interview this afternoon that his camp actually filed the motion "immediately" after March 31.
Jainal said the motion they filed is "ex parte," or one that asks for a decision from the judge without requiring all parties in the case to be present. "For transparency," however, Jainal said the judge still asked for the opinion of the lawyers of Richard.
ADVERTISEMENT - CONTINUE READING BELOW
This is why the inhibition was decided only around two months after Jainal had filed his motion.


Jainal, who's very vocal about the Gutierrez's alleged "delaying tactics," said he does not want to put doubt on Cupin-Tesorero's action. "I do not want to create animosity between us and the judge," he said.
PEP also called Lorayne, but she refused to speak about the judge's inhibition. "You can ask Atty. Abbas. Hindi ko alam kung puwede akong magsalita about it," she said.
PEP also tried calling the Municipal Circuit Trial Court in Silang, Cavite through their direct line number since yesterday, but we always got a busy signal.