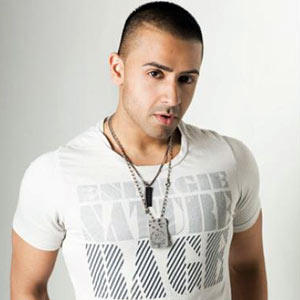 ---
Breakthrough artist Jay Sean is arriving in Manila for a one-night concert this September. The voice behind the massive hit songs "Down" and "Do You Remember" performs at the Araneta Coliseum on September 3 at 8 p.m.
Jay Sean, who is of Indian descent, is the first solo act of South Asian origin to have topped the Billboard Hot 100. His upcoming Philippine visit promises to be a big treat for his growing fan base here.
"Down," his U.S. breakthrough hit featuring American rapper Lil Wayne, has sold three million copies worldwide, while his follow-up, "Do You Remember," where he collaborated with dance hall star Sean Paul and crunk rapper Lil Jon, has already sold over a million copies.
Produced by Bluedream Entertainment, the Jay Sean concert will offer spirited live music and the strong stage presence of an artist dubbed as the "one-man boy band." This comes after he was ranked high in Billboard's Hot Artists last year.
In a blog article, Jay Sean, referring to his smash hit "Down," was quoted as saying: "I'm a very positive, optimistic person and thought, let me write a song about the idea that if you've got someone special in your life then nothing else really matters."
The track is culled from his first American release All Or Nothing which came five years after his debut Me Against Myself was put out and promoted, one of which included a performance with Akon.
The introductory package was such a major hit in India that it outsold those from Jay-Z, Britney Spears and Madonna.
ADVERTISEMENT - CONTINUE READING BELOW
"SHINING STAR." Named Kamaljit Singh Jhooti, the R&B sensation was actually born and raised in London, England, though he is of Punjabi Indian heritage. He signed up with Cash Money Records in 2008, instantly making him the first male Asian-British singer to ink a deal with an American label.
Also, "Down" topping the Billboard 100 earned him the distinction of being the first British artist to conquer the prestigious countdown since Queen's Freddie Mercury in 1980.
The talented performer picked "Jay Sean" as his stage name because friends call him Jay (J from Jhooti) while at home he is fondly referred to as Shaan, meaning "shining star" in Punjabi. Last year he shone in Justin Timberlake's charity concert alongside Taylor Swift and Alicia Keys.
Interestingly, concert and events promoter Bluedream Entertainment is part of JC Minerals Group which is now one of the largest mineral traders in the Philippines. No doubt it sees Jay Sean as one of its prized picks.
Ticket prices for Jay Sean in Manila are as follows: VIP P6,102, Patron P5,300, Lower Box P4,122, Upper Box A P3,024, Upper Box B P1,593, and General Admission P530. For inquiries, visit any SM Ticketnet outlet or call 911-5555.