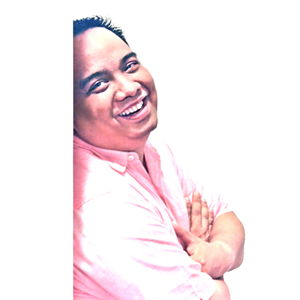 ---
It's the onset of the "ber" months, and the breeze is supposed to be a bit cold. But with the launch of The First Noel here at PEP (Philippine Entertainment Portal), expect the period to be HOT!
Media colleague Noel Ferrer gears up for a busy season as he charts several activities involving him and his talents.
Known in the industry as a true-blue "Kapatid" (even before he was hired as a consultant for TV5), Noel is a respected writer, critic, talent manager and film, record and television producer.
He has produced acclaimed and hit independent films like Daybreak, Imoral, Adela, Astig, and the soon-to-be-released Magdamag (September 15) and Muli (September 22).
He will soon start working as supervising producer of an experimental Joey Reyes project for a major studio and as a producer of an indie movie based on a bestselling local novel.
He is also in charge of the Muli soundtrack featuring Dingdong Avanzado's new song, Bayani Agbayani's novelty album, and Mr. Fu's newest music compilation.
COSMO BASH FOR GROWNUPS AND STORYTELLING FOR THE KIDS. After writing and being in the organizing team of the OPM Kaya Natin Ito concert, TV5's MVP's Special Celebration, the Cinemalaya 2010 closing and awarding ceremonies, and the recent Sharon Cuneta MegaDrama Concert, Noel is excited to be working on the Viva concert involving singer-songwriters Ogie Alcasid, Dingdong Avanzado and Neocolours slated before the year ends.
Noel has also launched a book on the pioneers of independent filmmaking in the Philippines called Philippine New Wave, and is also working on releasing the compilation of the Palanca award-winning screenplays of Jerry Gracio.
ADVERTISEMENT - CONTINUE READING BELOW
As everyone awaits the 15th Cosmo Bachelor Bash where some of his talents will be participating, Noel, along with photography and magazine experts Ronnie Salvacion and Danio Caw will be releasing FOLIO: A Special XRay Media Publication.
Most of the talents under Noel Ferrer's management will also engage in a storytelling activity, which is open to the public, to usher in the Christmas season. These celebrities can bring their outreach beneficiaries to Enchanted Kingdom.
For more updates on Noel's multimedia activities, follow his blog here at PEP. For starters, he's posting the "paparazzi" pictures of Mo Twister and Rhian Ramos. CLICK THIS LINK..