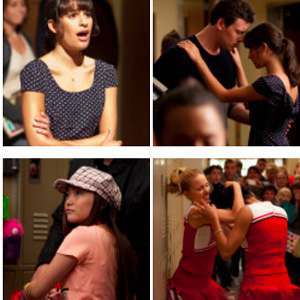 ---
Charice joined the cast members of Glee Season 2 during the show's premiere party held last September 7 at the Paramount Studios in Los Angeles, California. The Filipina singer who is best known for her chart-topping single "Pyramid," portrays Sunshine Corazon, a foreign exchange student from the Philippines with a powerful voice.
"Sunshine is very, very Charice," says the international pop star in an interview with FOX. "She's simple and shy. Sunshine Corazon is a very amazing character and I can just relate to her."
Her character in Glee wears horn-rimmed glasses and in the promotional video of the show, she wears her hair in pigtails. In this same trailer, Charice is shown having a "singing catfight" scene with Lea Michele, who plays the ambitious leader of the New Directions glee club.
"Lea Michele and I shot a scene together...we're like 'frenemies' this season. I'm the rival of Rachel Berry [Lea's character] and we're gonna be singing a big song from Lady Gaga and Beyoncé titled 'Telephone.'"
(CLICK HERE to watch Charice's interview during the red-carpet event)



Glee will air on ETC cable channel on September 22, a day after the musical TV series airs in the United States.
Glee garnered 19 Emmy nominations this year and managed to take home four trophies: Best Supporting Actress in a Comedy (for Jane Lynch), Guest Actor in a Comedy Series (for Neil Patrick Harris), Best Directing for a Comedy Series (for creator Ryan Murphy) and Best Sound Mixing for a Comedy Series.