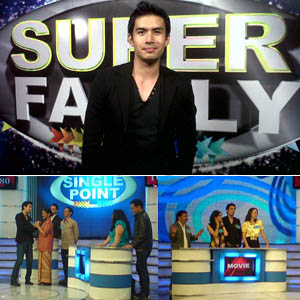 ---
While shooting Jayden's Choir in Jakarta, Indonesia, Filipino singer-actor Christian Bautista joined some of the movie's cast members—Ira Wibowo, Gista Putri, and Stanley Sakil—for a promo TV guesting in a game show called Super Family, which is their version of Family Feud that aired in ANTV Indonesia last week.
Competing against them was another group of actors from another movie production. Christian's group won that night, taking home eight million rupiah (equivalent to US$899).
Christian will return to Manila on November 18 to launch his Christmas album A Wonderful Christmas at SM Megamall, Mandaluyong City, and to shoot an episode of Star Power.
He will fly back to Jakarta the next day, November 19, to finish Jayden's Choir.