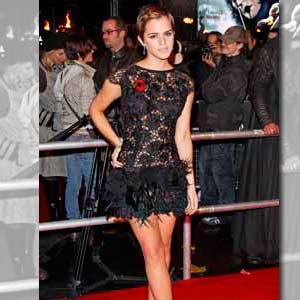 ---
ROBERT PATTINSON is being auctioned off for charity.
The British actor is listed on auction site www.charitybuzz.com with the current offer standing at $30,000.
The winning bidder will also get the opportunity to spend a day on the Vancouver set of The Twilight Saga: Breaking Dawn, the fourth movie in the Twilight franchise, and meet the rest of the cast including Robert's girlfriend Kristen Stewart, Taylor Lautner, and Dakota Fanning.
The auction package includes two nights at the Four Seasons Hotel in Vancouver and VIP limousine service to and from the Breaking Dawn set with all proceeds going to the GO Campaign which is dedicated to helping children all over the world.
Robert is not the only celebrity currently listed on the auction site.
Fans can meet the newly-engaged Prince William—who will marry his fiancée Kate Middleton in April next year—for upwards of $8,000, while an audience with "Baby" hitmaker Justin Bieber currently appears less popular at $3,000.
A walk-on role in TV vampire drama True Blood has currently reached $10,500 in the auction.
Bidding for the meetings close on December 8.
EMMA WATSON cut her hair short to mark a "new phase" in her life.
The Harry Potter star—who plays Hermione Granger in the series, which completed shooting on its final film earlier this year—has recently had a drastic new short crop and admitted it was a symbolic gesture, to mark her leaving her character behind.
She told the Daily Mail newspaper: "I'm 20 now, so I'm not a child any more. I've been on Harry Potter for ten years now, so I felt the need to mark the end of it in some way—I needed some way to say to myself, 'Right, you're entering a new phase of your life now.'
ADVERTISEMENT - CONTINUE READING BELOW
"I needed a change, and that's what the haircut is about."
Emma, who played Hermione from the age of 9, added her father was initially worried about her new look, but that her pixie-like hairdo has since grown on him.
She said: "When I first told him that I was thinking about doing it, he said, 'Don't get carried away. You're not Audrey Hepburn yet.' But he loves it now, and so he's eating his words."
Emma, who is also the face of fashion chain Burberry and attends Brown University in the U.S., admitted she finds it difficult to juggle her life as an A-list actress and a hardworking student, but she puts in as much effort to both as she can.
The actress added: "I'm not going to lie. I have to just work really hard when I'm at university and earn my professor's respect and trust that I'm hardworking... and that I will come up with the goods somehow.
"You have to be really organised with your time. I tell professors in advance that I have to leave for this period of time, and I hope they'll understand."
Harry Potter and the Deathly Hallows Part 1 is in cinemas now.
CHRIS PINE became an actor to improve his social life.
The Unstoppable actor admits he had few friends growing up and thought taking drama classes would help boost his chance of finding new pals.
He said: "I wanted to become an actor because I wanted friends. I went to a very large university and was a shy, late bloomer and I really didn't have a social network.
ADVERTISEMENT - CONTINUE READING BELOW
"So I found theater out of a need to find a community really."
The 30-year-old star also admitted he appreciates the fact his father Robert Pine is an actor and his mother Gwynne Gilford was a former actress because it means they understand when he has had a bad day.
He explained: "What I appreciate from my family is that there is a common language so if I've had a long, hard day I can call up and say, 'Such and such happened and the director said such and such and the other actor said blah blah blah.'
"And they're like, 'Oh yeah, OK, we get that.'
"Because my mom's done it, my grandmother did it, my father did it and my sister actually worked for Tony Scott, who directed Unstoppable."
FREIDA PINTO admits her relationship with DEV PATEL is a "challenge."
The actress, who has been dating the British star since they met on the set of Slumdog Millionaire, admits they are both focused on their careers, which means they spend a lot of time apart, but she insists the pair try not to let it disrupt their romance too much.
She said: "I'm still [in a relationship] with Dev. It's a challenge to meet mid-way because I live in Bombay.
"But at the same time, we both respect and support each other. We know this is our work. And we know that we've got to concentrate and focus on that as well, just as much as we concentrate and focus on the relationship."
ADVERTISEMENT - CONTINUE READING BELOW
Though Freida is focused on her work, the actress' friends have begged her to slow down because they fear her busy schedule is taking its toll on her health.
She told Total Film magazine: "I've been sick recently. Overwork. My body was just screaming and telling me, 'Stop what you're doing for a bit.' Recently a friend said, 'Freida, you have to learn the art of saying, 'No.' "
LINDSAY LOHAN has a "mountain" of scripts to choose from when she leaves rehab.
The troubled actress, who will continue receiving treatment at the Betty Ford clinic until early next year, is not suffering from financial problems and has been inundated with offers for when she returns to work, claims a close friend.
Ethan Terra, who is co-owner of Lindsay's mother Dina's production company, said: "Lindsay has absolutely no qualms about getting work. She literally has a mountain pile of scripts to choose from.
"When she is ready, we'd like to see her take on a positive role; she is doing so amazingly well with her recovery."
Earlier this week, it was announced that Lindsay will no longer have a role in the Linda Lovelace biopic Inferno, with director Matthew Wilder claiming she was dropped because of the "impossibility" of insuring her.
However, Ethan insists the 24-year-old star would have no problems getting insured and left the project of her own accord because she didn't want to jeopardize her recovery from drug addiction.
He told Fox News' Pop Tarts: "It's not fair in any way, shape, or form for those reports to be out there.
ADVERTISEMENT - CONTINUE READING BELOW
"Lindsay is 100 percent insurable, all she had to do was put up a fee as a bond then she would have been paid upon completion. I could insure her today. She was definitely not fired.
"Lindsay and her team decided that a film like this would be counterproductive. When she takes on a role she really becomes the character, and right now she is surrounded by nothing but positivity, so putting her back into a negative frame of mind would be very self-destructive.
"When she signed on to that role she was surrounded by negativity, and now she's in a much stronger and more positive place."
Ethan also insisted Lindsay—who has been replaced in the movie by Watchmen actress Malin Akerman—is not upset about leaving the project.
He said: "She's totally OK with it."