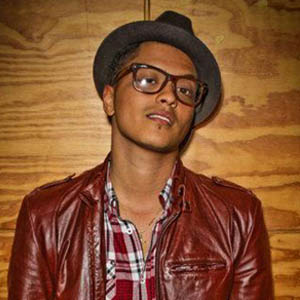 ---
Bruno Mars's plea deal following his Las Vegas cocaine arrest last September has become official.
The "Just The Way You Are" hitmaker—who was arrested at the city's Hard Rock Hotel when a member of security confronted him in a bathroom and found him with the class-A drug—formally entered his plea deal alongside lawyers Blair Berk and David Chesnoff in court last Friday (February 4).
According to gossip website TMZ, the 25-year-old singer agreed to a "deferred adjudication" deal with the Clark County District Attorney's Office, meaning the incident will not appear on his criminal record if he stays out of trouble for a 12-month period.
The agreement is also believed to be dependent on the "Grenade" singer completing 200 hours of community service, as well as undergoing private treatment, after which the felony will be officially dismissed.
Bruno—real name Peter Hernandez—recently expressed his appreciation at being able to strike a plea bargain with the Clark County District Attorney's Office.
His lawyer Blair Berk said: "Bruno is very appreciative he is being given this opportunity as a first offender not to suffer any conviction and instead to have his charge dismissed. He is taking all of this quite seriously."