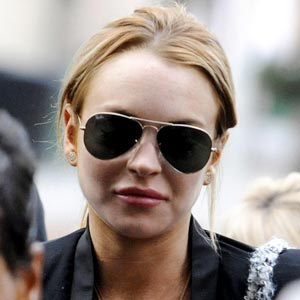 ---


Lindsay Lohan has pleaded not guilty to felony grand theft.
The troubled actress—who is currently on probation for driving under the influence in 2007—appeared in a Los Angeles court today after she was accused of stealing a $2,500 necklace from upmarket California boutique Kamofie & Company.
Judge Keith Schwartz allowed Lindsay to post $20,000 bail for the offense, and also an additional sum of the same amount for breaching the terms of her probation.
However, the judge warned the Machete star she would not be offered bail and would face jail if she violates her probation in any way while the theft case is ongoing.
He said: "You're in a different situation now where a felony has been filed against you and so in the interim while this case is percolating until a resolution is reached, if you violate the law I remand you and will not set bail.
"You're no different from anyone else, so please don't push your luck because I'm telling you things will be different."
During the hearing, Deputy District Attorney Danette Meyers asked that Lindsay and her "agents" stay away from the store, as they had been "somewhat alarmed" to receive flowers following the incident.
The judge agreed, saying: "You and your agents can't have any contact directly or go to that location during the proceedings."
Lindsay must return to court on February 23.
The actress has not directly commented on the alleged theft, but sources have insisted the store told her she could borrow the necklace, before backtracking when she failed to get them any publicity.