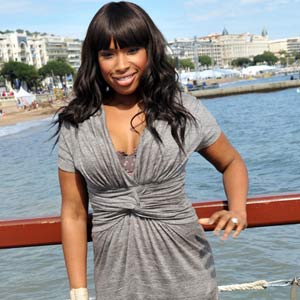 ---
Jennifer Hudson has lost 80 lbs on her diet.
The 29-year-old singer—who became the face of Weight Watchers in 2010—feels like a "brand new" person since shedding the huge amount of weight.
She said: "Oh my god, yes, it's a brand new me. Sometimes I don't even recognize myself. I've lost 80 lbs."
However, she confirmed she didn't want to get too slim, and is happy to stay at her current size.
She added to talk show host Oprah Winfrey: "That 4 and 2 and 0 is not for me."
The former American Idol star suffered family tragedy in 2008 when her brother Jason and mother Darnell were killed by her sister's ex-husband and she admits she draws strength from her other relatives and 18-month-old son David Daniel—her child with her fiance, WWE wrestler David Otunga.
She said: "Well, my family. This is a very emotional subject. My baby. My grandmother. My mother. Even my brother I can hear him saying, 'Jenny, knock it off,' like my mother right now would be saying to me, 'Why you always crying, stop crying.'
"Their spirit was saying, 'You've got to keep going.' And I try to do everything to say, 'Will my mother like this? Will she be pleased? Will she be proud of that?'
"I don't think I could ever come close to be the kind of mother that my mother was to me, but I try to use that as an example and be there for him the way she was there for me."