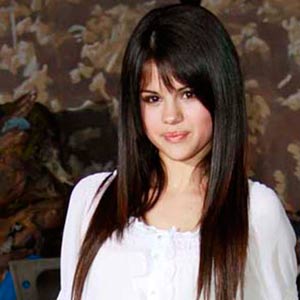 ---
Selena Gomez "loves" Justin Bieber.
The 18-year-old star—who has previously been pictured holding hands with the "Baby" hitmaker—has revealed she has deep feelings for Justin but confesses she doesn't understand the level of interest in their relationship.
She told Access Hollywood: "I love him. He's been in my life a very long time. He's my friend.
"I think it's awesome people are interested. I don't understand why."
Selena also confessed she would not be spending time with Justin on Valentine's Day because she is busy working.
She said: "I'm actually going to be working all day, so my Valentine will be my fans."
The Wizards of Waverly Place actress—who has been linked to Nick Jonas and Taylor Lautner in the past—previously claimed she thought of Justin as a "brother" and wouldn't be able to date him.
She said: "Oh brother! He's little. No, he's like my little brother. It's weird to me."
However, Canadian-born Justin has hinted he may be dating someone special, although didn't mention Selena by name.
He said: "I'm dating. I date a lot of different people. I'm 16, so I just have fun."