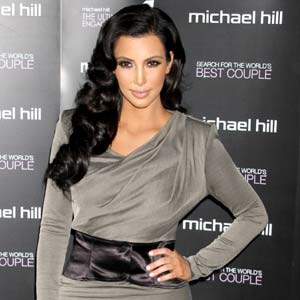 ---
Kim Kardashian can't find fault with her new boyfriend.
The 30-year-old socialite began dating basketball star Kris Humphries in December and admits she's absolutely smitten with him.
Kim said of her new man: "I think I haven't found one thing wrong with him, let's just put it like that."
However, while she is extremely happy with him, the stunning reality TV star doesn't have plans to start a family in the near future.
When asked about her plans to have kids, Kim told US TV show Extra: "Not anytime soon. But I never know what the future holds."
Kris recently spoke out about Kim, saying he loves "everything" about her.
He said: "Kim is a great girl. Everything about her is terrific."
"You know I play basketball and she has all her things that she does that makes it busy. But you just have to have fun every opportunity that you have with each other."
Kris, 26, is also a big fan of Kim's family and loves spending time with her loved ones.
He added: "They're a great family and they're all great to be around with."