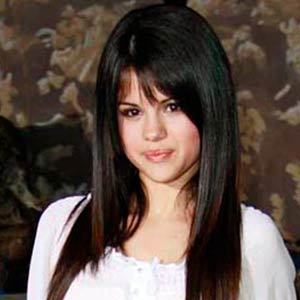 ---
Selena Gomez's new song addresses Internet "haters."
The singer and actress received death threats through Twitter and Facebook when pictures of her kissing teen heartthrob Justin Bieber emerged online, and the star's latest track, "Who Says?," gives a clear message against such behavior.
Selena told host Ryan Seacrest on his KIIS-FM radio show: "When I heard it, I felt like my fans need this song right now, especially with Twitter and Facebook. I feel like it's really negative for me.
"Within that world, there's just such easy access to people's feelings. This song is such a great message to my fans, and it really touched me when I heard it.
"Basically, it's to the haters, it's to the people who try to bring you down."
The track features lyrics including: "You made me insecure/ Told me I wasn't good enough/ But who are you to judge/ When you're a diamond in the rough."
Justin, 17, was rumored to be dating Selena, 18, for months, but the couple only recently confirmed their relationship, making their first public appearance at the 2011 Vanity Fair Oscar Party on February 27. They are presently apart, however, as Justin is on tour in Europe.