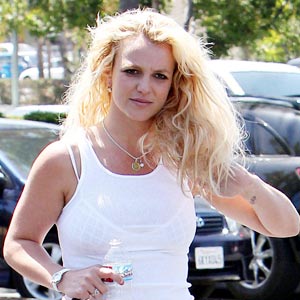 ---
Britney Spears would consider "pull and tuck" surgery.
The "Hold It Against Me" singer admitted she hates cutting back on calorie-filled foods, and may eventually consider surgery to make her look better.
When asked about her idea of hell by Out magazine, Britney replied: "Being on a diet."
Asked if she would consider surgery, she added: "When it's time to pull and tuck, I'm sure I will consider it."
The Toxic star is currently sporting an incredible figure, but her love for sweet treats—such as croissants, cookies and candy—is said to have left her in tears during a break in her Circus world tour in 2009, when she put on 14 lbs in just one month.
A source said at the time: "She does not think about the calories in the food, just that she likes it. She loves greasy food and creamy sweets and hates fruit and vegetables."
The 29-year-old singer subsequently put herself on a 1,600 calorie-a-day diet to lose weight.
Britney—who has two children, Sean Preston, 5, and Jayden James, 4, with ex-husband Kevin Federline—has also been campaigning for gay rights, saying she feels same-sex couples "should be treated equally."
She would also be fine if one of her sons was gay, saying: "I love my boys no matter what."