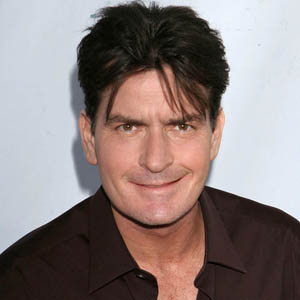 ---

Charlie Sheen has filed a $100 million lawsuit against Chuck Lorre and Warner Brothers.
The eccentric actor filed court papers alleging Chuck—the creator and producer of his sitcom Two and a Half Men—and his former employers were in breach of contract at Los Angeles Superior Court this morning.
He subsequently tweeted: "#Fastball; Torpedo away... You corporate Trolls were warned. And now you've been served!"
The last eight episodes of Two and a Half Men were cancelled in February over concerns Charlie was not fit for work.
Despite reports of his heavy partying and drug use, the 45-year-old actor has maintained this was not the case.
His subsequent behavior and rants against Chuck and other members of the show saw him sacked by Warner Brothers on Monday (March 7).
Charlie's lawsuit not only demands payment for the eight cancelled episodes of Two and a Half Men, but also seeks damages on behalf of the show's crew.
In the court document, obtained by website TMZ, the actor's lawyer, Martin Singer, said: "Defendant Chuck Lorre... believes himself to be so wealthy and powerful that he can unilaterally decide to take money away from the dedicated cast and crew of Two and a Half Men in order to serve his own ego and self-interest, and make the star of the Series the scapegoat for Lorre's own conduct."
The lawsuit also alleges the decision to cancel the last eight episodes of the show was made before Charlie had made any negative comments about Chuck, so he could work on his other shows.
It also claims Charlie when fired when he was sick, which is in violation of California State and federal law.