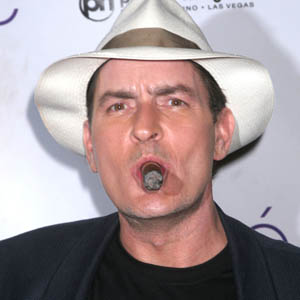 ---
Charlie Sheen will have to submit to a psychological exam if he wants to see his two-year-old twin sons Bob and Max.
The troubled actor was forced to surrender the boys to police earlier this month, and although the terms of a custody agreement between him and estranged wife Brooke Mueller have not been disclosed, it is known he will have to undergo a full evaluation by medical staff if he wants to see them.
A source told RadarOnline.com: "Charlie must submit to a mental health evaluation with a licensed professional before he can see Bob and Max.
"Charlie won't see the boys until he sees a psychiatrist—that is someone neutral, that hasn't previously treated him."
As of yet, Charlie—who also has two daughters, Sam, 7, and Lola, 5, with former spouse Denise Richards, as well as 26-year-old daughter Cassandra from a previous relationship—has not submitted to the test, but he "knows" what he has to do should he want contact with them again.
ADVERTISEMENT - CONTINUE READING BELOW
The source added: "Charlie knows what he has to do to see the boys.
"If he wants to see them, he will do it. Charlie agreed to these terms in the custody agreement. He has to adhere to the terms."
Brooke—who herself has had a checkered history with drugs (she reportedly took substances while on a recent holiday with Charlie and his two 'goddesses' Bree Olsen and Natalie Kenly in the Bahamas)—is currently the primary carer for their children.
She has also promised to take a drug test every week until the kids turn 18.