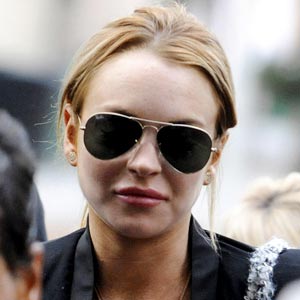 ---
Lindsay Lohan has rejected a plea deal in her felony grand theft case.
The Mean Girls actress must now face trial after turning down the chance to plead guilty or no-contest in exchange for a reduced sentence in the case, which has seen the 24-year-old star charged with the alleged theft of a $2,500 necklace from an upmarket California boutique, sources told gossip website TMZ.
Lindsay—who is currently on probation stemming from a 2007 driving under the influence conviction—will next appear in court for a preliminary hearing on April 22, with Judge Stephanie Sautner, who is described as "tough but fair," presiding over proceedings.
Earlier this week, Lindsay's mother Dina Lohan said her daughter—who has always maintained she was loaned the necklace in exchange for publicity—was seriously considering pleading no-contest and accepting the deal as she wanted to "get it over with."
Explaining why the actress was considering pleading no-contest, Dina said: "Obviously she's not pleading guilty.
"My children don't steal things. But the system is so strange out in Los Angeles. We're considering a couple of options and just want to get this over with in the shortest amount of time.
"Lindsay is up for a couple of film roles, and we want this behind us the quickest way possible. We're speaking with the attorneys and we'll make that decision after we talk."