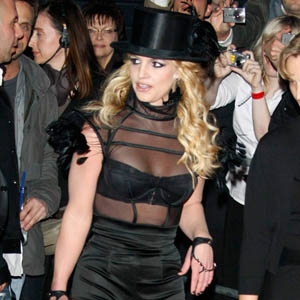 ---
Britney Spears is being sued for $10 million by her former business partners.
The lawsuit was filed in Los Angeles County Superior Court by Brand Sense partner, LLC, in relation to the 29-year-old singer's ninth fragrance Radiance and branding deal with cosmetics giant Elizabeth Arden.
Britney and her father and conservator Jamie Spears are accused of "being sneaky and underhanded" by alienating Brand Sense from the $15 million-a-year deal, when it was formerly arranged that the business should get 35 percent of any commission the pop star earned through the scent.
The lawsuit, which accuses Britney of "concealment and invasive actions," states: "Britney secretly made a separate deal with Elizabeth Arden in a sneaky underhanded effort to circumvent and evade its obligations to Brand Sense.
"Effectively, Britney improperly and illegally cut Brand Sense out of the Elizabeth Arden deal."
The company also claimed they caught Jamie "red handed" acting on behalf of his daughter when he complained that the commission rate was too high, leading to a compromise deal in which royalties would go directly to the "Hold it Against Me" hitmaker.
The suit, which has been obtained by RadarOnline.com, said: "Brand Sense had a contractual right to a 35 percent commission on any Britney Spears-branded fragrance sold by Elizabeth Arden.
"But Mr. Spears complained that the commission was too high and said that Britney did not want to pay it."
The company went on to say that the actions only came to light when it was sent a letter from the beauty giant, dated February 16, 2011, enclosing a royalty report which excluded those made from Radiance.
The company has accused Britney and Jamie of conducting a "fraudulent scheme" and is seeking declaratory relief in excess of $10 million, as well as compensatory and punitive damages.