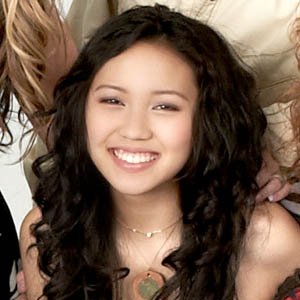 ---
Thia Megia's hope of becoming the next American Idol has ended.
Thia, a Filipino-American, was eliminated in today's episode of the highest-rated show in the U.S., along with Naima Adedapo. The two were eliminated after getting the lowest number of votes from the viewers.
Thia and Naima were joined in the Bottom 3 by Paul McDonald.
Two contestants were eliminated this week after the judges—Steven Tyler, Jennifer Lopez, and Randy Jackson—used their only save of the season for Casey Abrams last week. Thia was also in the Bottom 3 last week along with Stefano Langone.
Thia sang "Daniel" on last night's episode, where the Top 11 all performed Elton John songs. (CLICK HERE to watch Thia's rendition of "Daniel")
Thia is the youngest contestant in the history of American Idol. She entered the competition when she was just 15 years old. She celebrated her 16th birthday last January 30.
Thia was born in Hayward, California to Filipino parents Loreto and Cynthia Megia. Her parents are orginally from Angeles, Pampanga but emigrated to the United States in 1968.
Thia is not the first Filipino-American who became a finalist in American Idol. Jasmine Trias came in third place in Season 3, where Camille Velasco also competed; Fantasia Barrino was named American Idol. Ramiele Malubay was among the Top 12 finalists in Season 7, where David Cook won the title.
With Thia and Naima's elimination, only nine contestants remain in the competition—three females and six males: Lauren Alaina, Haley Reinhart, Pia Toscano, Scotty McCreery, Paul McDonald, Casey Abrams, Stefano Langone, Jacob Lusk, and James Durbin.