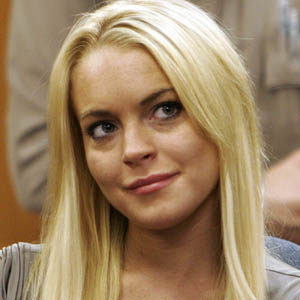 ---
Prosecutors have called the jewellery store owner and employee who were working the day of Lindsay Lohan's alleged theft to testify at her pre-trial hearing.
The actress faces a grand felony theft charge after being accused of stealing a $2,500 necklace from an upmarket boutique owned by Sofia Kaman. Prosecutor Danette Mayers is reportedly planning to ask the businesswoman and a staff member to give evidence at a preliminary hearing on April 22, which will see Judge Stephanie Sautner's decision on whether the case go to trial.
A source told RadarOnline.com: "Meyers has met with the store owner Sofia Kaman for at least two hours. Meyers has also met with the female employee, and is preparing both of the witnesses for what is expected to be gruelling questioning from Lindsay's attorney."
Lindsay is currently on probation for a 2007 driving under the influence (DUI) conviction. If the judge decides there is enough evidence to go to trial Danette is also set to ask "that Lindsay be remanded into custody immediately for the probation violation."
However Lindsay's lawyer Shawn Chapman Holley is equally determined to convince the judge to throw the case out and is preparing to put the witnesses through a tough grilling on the stand.
The Mean Girls star's attorney is set to question Sofia on her motivation for selling the surveillance video and try to question her credibility.
The source added: "Much of the preparation is being spent on Sofia's testimony, because she made the decision to sell the surveillance video. But Meyers believes Sofia will be an excellent witness for the prosecution."
The preliminary hearing is expected to last two to three days.