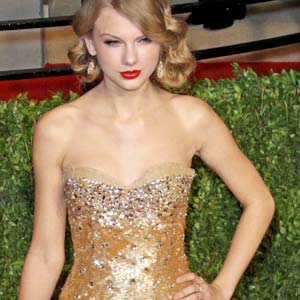 ---
Taylor Swift has reportedly bought her parents a $1.4 million estate.
The 21-year-old singer splashed out on the property for Andrea and Scott Swift in Nashville, Tennessee, and is said to be visiting them there when she's not working in Los Angeles.
Built in the 1920s, the new home boasts three bedrooms, 5,000 sq ft of land, a blue stone terrace, and a huge outdoor fireplace.
A source said: "It's an incredible house. Taylor's been visiting her parents there and she's so excited for them."
Meanwhile, the blonde beauty is also said to have bought a new home for herself in Los Angeles, where she spends most of her time when she's not in Nashville, to save on accommodation costs whenever she visits the West Coast.
Another source told Us Weekly magazine: "[Taylor] just bought a beautiful home for herself in L.A.. She is in L.A. so much—and she was paying a fortune in hotel charges!"
It's no surprise that the "The Story of Us" hitmaker has been so generous to her parents, as they have been extremely supportive of her career.
Taylor recently spoke of how Scott is her biggest fan and even goes to the effort of handing out her merchandise.
She said: "My dad is adorably optimistic, positive, pie-in-the-sky. He thinks every new song I write is my best. He sells T-shirts at my merchandise stands and hands out guitar picks to fans."
It is her mom Andrea who has kept the musician grounded throughout her ascent to stardom.
Taylor said: "Mom is a planner, an organizer. She's very strong and practical. She's the person that'll tell me if I ever start to change my personality. The balance of the two of them created my personality."