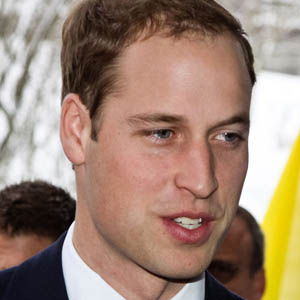 ---
Britain's Prince William was unable to attend his first wedding rehearsal with Kate Middleton.
The 29-year-old beauty—who will marry the future British king in 14 days time on April 29—took part in her first run-through at Westminster Abbey in London yesterday (April 15), but William was unable to attend because of his duties to the Royal Air Force in Wales.
However, his brother Prince Harry and Kate's sister Pippa—who will be Best Man and Maid of Honor—were able to make it.
A representative from Clarence House said: "We can confirm that Catherine Middleton and Prince Harry took part in a rehearsal at Westminster Abbey this morning."
Timings for the event later this month have also been confirmed today, with the first guests set to arrive between 8.15 a.m. and 9.45 a.m. at the Abbey's Great North Door.
William's grandmother Queen Elizabeth will be among the last guests to arrive at the venue, taking her seat at 10.45 a.m., ahead of the marriage service, which begins at 11 a.m.
Discussing his bride-to-be recently, 28-year-old William revealed he felt "very fortunate" to have her.
He said: "I know that I am very fortunate. I have the support of my family and friends, I do a job I enjoy—and I have Catherine."