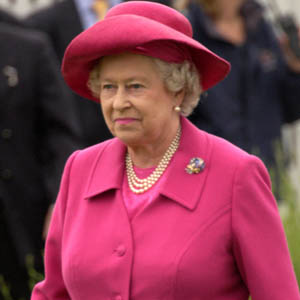 ---
Kate Middleton's parents had a "private lunch" with Britain's Queen Elizabeth yesterday (April 20).
Carole and Michael Middleton have never previously met the monarch or her husband Prince Philip, and the couples enjoyed a lunch without Kate or her future husband.
A source revealed: "Catherine's parents, Carole and Michael, had a private lunch with Her Majesty the Queen and Prince Philip at Windsor Castle today.
"Neither Kate nor William were present, however, certain members of the royal household were present."
The meal lasted just over an hour and a half and was said to have a "warm" atmosphere.
A senior palace insider said: "It was a lovely lunch, very warm with lots of laughter and I think it helped put everyone at ease."
Queen Elizabeth is currently on an extended Easter break at Windsor Castle ahead of her 85th birthday today (April 21).
On the day of the royal wedding, April 29, she will host a champagne reception at Buckingham Palace straight after the ceremony at Westminster Abbey.