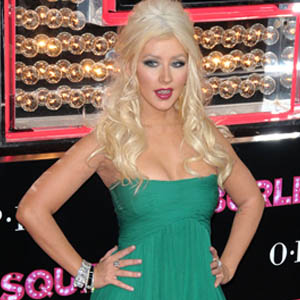 ---
Christina Aguilera is to be the first star immortalized in Hollywood's new Gay Walk of Fame.
The "Beautiful" singer—who recently finalized her divorce to ex-husband Jordan Bratman—will become the first inductee at the new attraction at West Hollywood eatery The Abbey by cementing her hands and feet on the sidewalk.
Stevie St. John, representative for the Los Angeles Gay and Lesbian Center, explained why the 30-year-old singer was chosen as the first gay icon to appear on the new Gay Walk of Fame.
Christina has been speaking out in support of equality within the homosexual community.
St. John told gossip website RadarOnline: "We're proud of Christina, who's always supported causes important to gay people. We applaud her for speaking out in favor of equality and working to support the community."
Legendary gay hotspot The Abbey was one of late screen legend Elizabeth Taylor's favorite hangouts, and when the owners decided recently to remodel the club, they chose to include the Gay Walk of Fame as an attraction.
Christina has admitted recently that she gets bedroom advice from her gay pals because she thinks they understand her problems better than anyone else.
She said: "I love giving my male friends advice. And when I need advice myself? I go to my gay guy friends. They're very understanding and they are often coming from the same perspective.
"Who's better at giving advice, gay or straight guys? Well, that depends on the advice you're looking for.
"If it's bedroom-related, my gay friends are the best. They just lay it out there!"