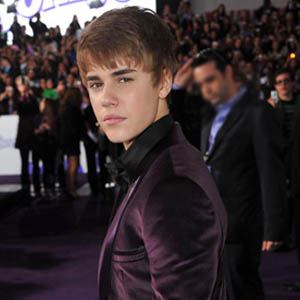 ---
Justin Bieber has been included on TIME magazine's annual "100 Most Influential People" list.
The 17-year-old pop star will join celebrities, including Mark Wahlberg, Bruno Mars, Chris Colfer, Blake Lively, Sting, and Amy Poehler on the list.
Although Charlie Sheen has not been included, Justin admitted that the former Two and a Half Men star would be his choice for the number one spot.
The "Baby" singer explained: "Has got to be Charlie Sheen. He's got a million followers in one day on twitter. I've never seen that happen before. Plus, he's got tiger blood, and he's always winning."
However, Justin himself currently has almost nine million Twitter followers, while Charlie has just over three-and-a-half million.
The honor comes after a particularly successful year for Justin, which saw him release his debut movie Justin Bieber: Never Say Never 3D, and have his second album Never Say Never: The Remixes top the U.S. Billboard charts.
Individuals who have made the 100 Most Influential People list will be honored at the TIME 100 Gala, to be held at Jazz at the Lithe Time Warner Centre, in New York, on Tuesday (April 26).