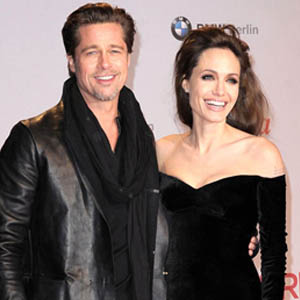 ---
Brad Pitt and Angelina Jolie are splashing out $150,000 per annum on a new nanny for their brood.
The couple—who raise six children: Maddox, 9; Pax, 7; Zahara, 6; Shiloh, 4; and twins Knox and Vivienne, 2—are looking for a new full-time carer for their kids.
The nanny will travel with them through California and New Orleans in the U.S., France, as well as other film locations around the world.
A degree in education or child development is essential for the role.
Brad and Angelina are also demanding that the nanny speak at least two different languages, as well as the native tongue of their children.
An insider told The Sun newspaper: "It's a coveted position. Brad and Angelina's requirements are justified—they only want the best for their kids.
"The pay packet and lifestyle make it a pretty amazing deal.
"Not only have Brad and Angelina got to be able to trust the nanny completely with the kids but the new carer must also respect the family's privacy."
Brad's parents, Bill and Jane, recently moved into the family's Chateau Miraval estate in France to help the couple raise their large brood.
A source explained: "The whole family is going to move there as soon as the renovations are done. At the moment, they have six nannies—one for each of the kids—and the plan is to get rid of the helpers and rely on Bill and Jane.
"The annex they will live in is an old building which used to be used as a dovecote.
"It's big enough to have a sitting room, kitchen and a couple of bedrooms. It will make a lovely little cottage for them."