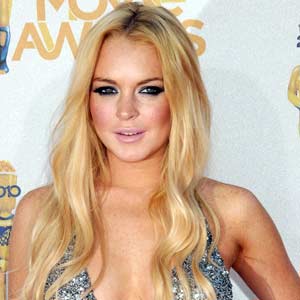 ---
Lindsay Lohan admits she has "made a lot of mistakes."
The Mean Girls actress—who was sentenced to 120 days in prison and 480 hours of community service last week for breaching the terms of her probation after allegedly stealing a $2,200 necklace from an upmarket jewelers—accepts she is responsible for her past transgressions and blames most of her errors of judgment on "being young."
The 24-year-old star—who shot to fame in 1998 Disney film The Parent Trap at the age of just 11—said: "I think that being young and in the position that I was in you don't really take the time to appreciate what you have. It was all a whirlwind but I'm not a kid anymore. I'm 24 and I've made a lot of mistakes but I feel like if I can just stay focused I can achieve what I want to achieve."
Lindsay—who will star with John Travolta in the new Mafia movie Gotti: Three Generations—also revealed she was terrified she had ruined her acting career with her stints in rehab and several arrests but is now determined to gain people's "respect back."
During an appearance on the Tonight Show with Jay Leno, she explained:
"I've made a lot of poor decisions in the past and I'm dealing with the consequences of those decisions so there were times when I was concerned, but I'm a fighter and I know that I have a lot of work to do to gain the respect back and I'm willing to do the work that I have to do to be an actress."
Lindsay is due to return to court on May 11 for a pre-trial hearing in her theft case, after the charge was reduced from felony grand theft to a misdemeanor, with the actual trial planned for June 3.
ADVERTISEMENT - CONTINUE READING BELOW