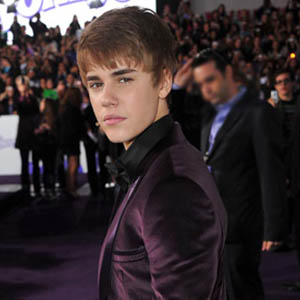 ---
Justin Bieber was told off for "acting like a child" during a flight.
The "Baby" hitmaker was reportedly scolded by an air stewardess who said he was a security risk after he and his bodyguard walked through the aisle from business to economy class as the plane was moving on the ground, during a Qantas flight from Sydney to Melbourne on Sunday (May 1).
According to Australia's Daily Telegraph newspaper, he was left red-faced after the staff member told him to "respect my workplace" and told the pop superstar she was treating him like a child because he was acting like one.
The 17-year-old singer then apologized for his behavior and returned to his seat.
Paul Howes, who was sitting behind Justin on the Qantas flight, wrote about the incident on his twitter page.
He tweeted: "He was a little naughty but did apologize and the flight attendant wasn't out of order."
The day before he boarded the flight, Justin was pelted with eggs by a fan during a concert in Sydney.
Although the Canadian singer appeared not to notice and carried on with the show, his fans—who refer to themselves as "Beliebers"—took to twitter to condemn the egg-thrower.
One wrote: "Dear person who threw eggs at @justinbieber in Sydney, you now have over #9millionbeliebers after you, be afraid! We go harder than hard! (sic)"