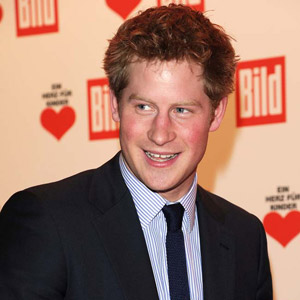 ---
Britain's Prince Harry wants to settle down with Chelsy Davy.
Although the couple ended their six-year on-off romance in September, Chelsy was Harry's guest-of-honor at the wedding of his brother Prince William on Friday (April 29) and according to reports, they openly kissed at the Buckingham Palace reception with the prince whispering to her at one stage: "You're next."
However, friends of fun-loving Chelsy have claimed she hates all the pomp and ceremony associated with royal life and although she loves Harry, she can't see herself married to a prince.
A source told Britain's Daily Mail: "Chelsy loves Harry but her heart is back with her family in Africa. She hates all the hoop-la that comes with dating a royal. She says, 'All of that fuss, it's just not for me'."
While it was claimed Chelsy had competition on her hands in the form of Princess Catherine's younger sister and maid-of-honor Pippa Middleton after Harry was spotted telling her at the wedding "You do look very beautiful today—seriously," friends say Harry is hoping to rekindle his relationship with Chelsy when she moves to London in September.
ADVERTISEMENT - CONTINUE READING BELOW
The pair are still so close that Chelsy helped Harry write his best man speech for the post-wedding dinner.
A friend said: "She's been helping with Harry's best man speech because she has a better memory of their nights out with William."