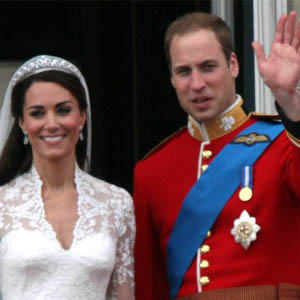 ---
Britain's Duke and Duchess of Cambridge have chartered a £2-million yacht for a private tour.
The couple—who are currently honeymooning in the Seychelles in the Indian Ocean following their April 29 wedding at London's Westminster Abbey—hired the plush boat, named Sea Stream, to spend a day visiting former pirate hideouts in the area.
A source told The Sun newspaper: "It may be the Seychelles but the area is like something out of Pirates of the Caribbean. There are tropical swamps and the most spectacular wildlife you can imagine."
The super yacht—which is said to be the fastest luxury crewed boat for rent in the Seychelles and costs £26,000 per week to rent—comes equipped with its own jet skis and scuba-diving gear which Prince William and his bride Catherine are reported to have made use of.
The couple are staying on a small private island their secret hideaway reportedly costs a staggering £45,000 a night.
Farhan Vladi, who runs a private island estate agency, said: "Yes, we rented the island to the British royal family.
"Prince William and Kate are spending their honeymoon there.
"But you will understand that we are not saying anything further."
It has not been made clear who will pay the bill for the 10-night holiday or whether the royal couple were given a discount on the sum.