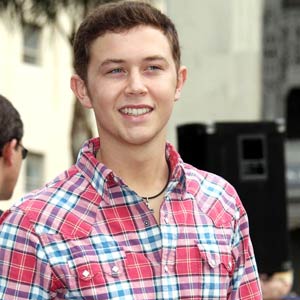 ---
Scotty McCreery has won American Idol.
The 17-year-old country crooner received more votes from the public than his fellow finalist Lauren Alaina and became the fourth male contestant in a row to win the FOX talent contest last night (May 25, U.S. time).
After his name was called out, he said: "Never in my wildest dreams. I've got to thank the Lord first, though. He got me here."
Over 122 million people voted in the tenth season finale, favoring the baby-faced teen from North Carolina and his distinctly deep vocal style.
Scotty later said he was overjoyed to win the competition and praised the show's judges for being so down-to-earth despite being so famous.
He told MTV News: "They're wonderful. When they first walked out [during the audition], I was intimidated. I was like, 'Oh my goodness, it's Jennifer Lopez, Steven Tyler, and Randy Jackson.' But after a few weeks, they were just like friends to us.
"They were just joking around with us backstage. It's been really great getting to know them. They're really normal people, they really are.
"I'll be smiling for a good while now, I promise that."
The musician also revealed he would like to record a duet with 16-year-old Lauren, whose performance suffered in the finale because of vocal chord damage she suffered during rehearsals.
He said: "Me and Lauren have talked about it for a while. We'll see if that works out. It'd be really cool."