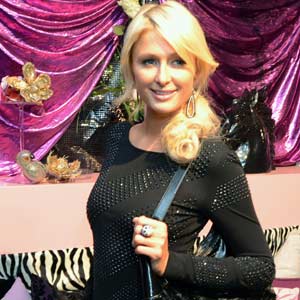 ---
Paris Hilton says having a sex tape of her leaked was the "most humiliating" thing that has ever happened to her.
The 30-year-old socialite—who made the video with her then-boyfriend Rick Salomon at the age of 20—felt "betrayed" by her former lover because the scandal changed the way people thought of her and unfairly damaged her reputation.
She said: "It was the most embarrassing, humiliating thing that has ever happened to me in my life. I just felt so betrayed.
"This was not some random guy. This was someone I was with for a few years.
"I can't believe that he would do something like that to me.
"It's something that changed my life forever. You know, I was a little girl.
"Now when people look at me they think that I'm something I'm not just because of one incident one night with someone who I was in love with.
ADVERTISEMENT - CONTINUE READING BELOW
"People assume, 'Oh, she's a sl*t just because of one thing that happened.'
"It's hard because I'll have to live with that for the rest of my life and explain it to my children."
Paris has put the scandal behind her and forged a successful career and now, after dating nightclub owner Cy Waits for over a year, says she has "never been happier."
She added to TV talk show host Piers Morgan: "I've never been happier. He makes me feel so safe. He's so loyal. He's my best friend. He's an incredible man. So I feel lucky.
"You know, I would love to have a family and children in the next couple of years, definitely. I couldn't imagine myself with anyone else."