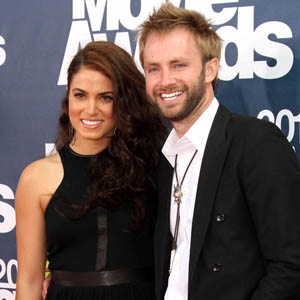 ---

Twilight star Nikki Reed is engaged—after a whirlwind three-month romance.
The 23-year-old actress—who plays Rosalie Hale in the vampire movie franchise—has been dating American Idol Season 10 finalist Paul McDonald since March and, after showing off a diamond ring at the MTV Movie Awards last night (June 5), Nikki confirmed she is getting married.
She said: "He's the one."
The engagement was later confirmed to E! News.
Nikki also revealed she has been inspiring the songwriting of Paul, who finished in eighth place on this year's American Idol.
She said: "He says he's going to release a Nikki Reed EP."
Nikki and Paul, 26, are currently house-hunting together and she has previously insisted she doesn't care if people think their romance has progressed too quickly.
Last month, she said: "I love him and I don't care.
"I've never met anyone like him.
"I've never met anyone who has such a good solid heart and comes from such a good solid family and is just a genuine person.
ADVERTISEMENT - CONTINUE READING BELOW
"We have the exact same sense of humor. I've never laughed so much with anyone as I do with him."