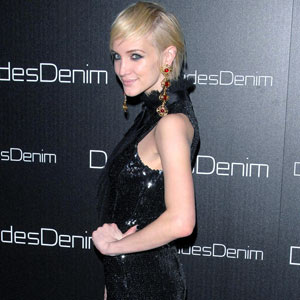 ---
Ashlee Simpson is dating Boardwalk Empire star Vincent Piazza.
The 26-year-old singer-and-actress—who split up with husband Pete Wentz after just over two years of marriage in February—has been spotted kissing and holding hands with the actor in New York.
It is not the first time Ashlee, who has two-year-old son Bronx Mowgli with former "Fall Out Boy" star Pete, has spent time with another man since her breakup—she has also enjoyed the company of D.R.U.G.S. front-man Craig Owens, who is a good friend of her ex's.
However, in March, Ashlee was seen holding hands with her 32-year-old estranged husband, sparking speculation the pair had reconciled as she "lovingly leaned" on him while out.
A source said: "Ashlee and Pete held hands, and Pete especially looked very happy. While waiting for their drinks, Pete had his arm around Ashlee and they definitely looked like a couple again.
ADVERTISEMENT - CONTINUE READING BELOW
"Ashlee kept smiling and lovingly leaned on Pete."