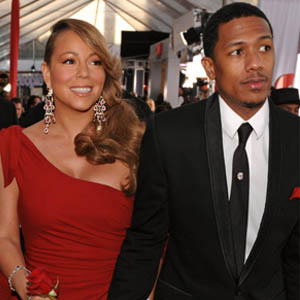 ---
Mariah Carey—who welcomed twins Monroe and Moroccan into the world on April 30—and her husband Nick Cannon have been disagreeing about whether or not to expand their family further, but the 41-year-old star is adamant two kids is enough.
Asked if he wanted to have more children, Nick told In Touch magazine: "I do, Mariah doesn't! She was like, 'That's it, I'm done! Two at once!'
"It was an intense pregnancy to carry twins around. She was a trooper. She's feeling amazing now. She's back on her feet doing her thing."
Despite the showbiz background of both their parents, TV presenter Nick is insistent they should try a different career path when they grow up.
He added: "There are so many other aspiring things to be in life. I always think we put too much emphasis on the entertainment world. I would love it if my children were doctors."
America's Got Talent front-man Nick finds fatherhood easy because he doesn't need to sleep.
He joked: "I never slept before! I'm kind of cut out for fatherhood because I never sleep. So now, instead of doing other stuff, I'm with my kids.
"Other than that, definitely more sensitive to my moves because I'm responsible for people now."