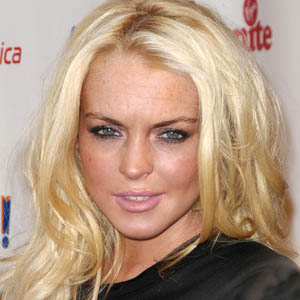 ---
Lindsay Lohan could be sent back to jail after allegedly testing positive for alcohol.
The troubled actress—who has been ordered to stay within the confines of her apartment in Venice Beach, California, until June 29 while she serves a sentence for violating her probation and theft of a necklace—reportedly had alcohol in her system on both June 13 and June 14 and has now been summoned to appear before Judge Stephanie Sautner at the LAX Courthouse for a probation hearing.
It is claimed that Lindsay was drinking when she threw a house party on her roof terrace with her friends, where she was seen smoking and drinking out of a plastic cup.
While it has yet to be confirmed that Lindsay tested positive for alcohol, her father Michael blames her friends if the reports are true.
He said: "She is under a lot of pressure and there is bad influence around her."
ADVERTISEMENT - CONTINUE READING BELOW
Earlier this week, the 24-year-old star vowed she no longer consumed alcohol and did not keep intoxicating beverages in her home.
She said: "When my friends come over, they're not drinking. Alcohol is not in my house, so it's just not a part of my life."
Lindsay was sentenced to three years probation, 120 days in jail and 480 hours of community service after taking a necklace from an upmarket Los Angeles boutique and breaching the terms of her 2007 probation.
The Mean Girls star—who pleaded no contest to stealing the $2,500 piece of jewellery—will carry out her community service at a downtown Los Angeles women's shelter and undertake janitorial work at the county morgue.