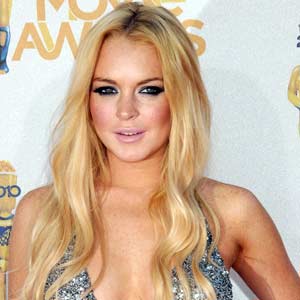 ---
Lindsay Lohan has not broken her probation, but she has been warned not to have parties by a judge.
The 24-year-old actress—who has been ordered to stay inside the confines of her apartment in Venice Beach, California, until June 29 while she serves a sentence for violating her probation and theft of a necklace—appeared before Judge Stephanie Sautner at the LAX Courthouse yesterday morning (June 23).
At the hearing, it was speculated that Lindsay had failed a blood alcohol test, after being seen during a barbecue at her house, drinking from a plastic cup.
According to the USA Today newspaper, the judge ruled Lindsay had not been in violation of her probation, but warned her not to have any more parties.
Judge Sautner said: "If there is an ambiguity, it gets resolved in favor of the defendant.
"What you are guilty of is extremely poor judgment—having parties on the roof. You are not allowed to have parties. You can have one friend over. That is it."
Following the ruling, Lindsay's lawyer, Shawn Holley, insisted to reporters she is allowed to drink alcohol under her present terms of probation.
She said: "Lindsay has done nothing wrong. I feel like you guys are disappointed to hear that, but the reality is she's done everything right this time.
"Alcohol is a legal substance. It's not a violation of her probation. Even if she drank alcohol, it's permitted."
While she remains under house arrest, it emerged that the court-ordered drug and alcohol testing on the Mean Girls star had ended in February.
Earlier this week, Lindsay vowed she has given up drinking and doesn't keep intoxicating beverages in her home.
She said: "When my friends come over, they're not drinking. Alcohol is not in my house, so it's just not a part of my life."
ADVERTISEMENT - CONTINUE READING BELOW