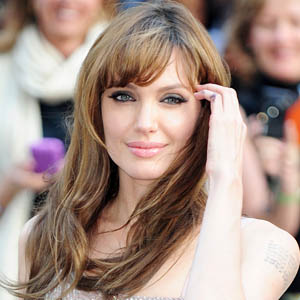 ---

Angelina Jolie's sons love eating crickets.
The Salt star's two boys—adopted son Maddox, 9, and Pax, 7—both love eating the insects, treating them "like Doritos," a brand of seasoned tortilla snacks.
She told the E! News network: "It's their favorite thing. They ate them like Doritos, and they wouldn't stop. They are like a potato chips.
"I had to actually ban the cricket eating at a certain point because I was afraid they were going to get sick from eating too many!"
Crickets are a common fried delicacy in Cambodia—where Maddox was born and where he and his brother tried the insects—and are also eaten in certain parts of Mexico.
Angelina—who also raises Zahara, 6, Shiloh, 5, and two-year-old twins Knox and Vivienne with partner Brad Pitt—is also partial to consuming bugs herself, revealing last year she likes to eat cockroaches, but even she admits there are a few Cambodian dishes she hasn't plucked up the courage to eat yet.
She added: "I have yet to have the tarantulas on a stick or spider soup here. I don't know if I can get around the fur, but you gotta try everything."