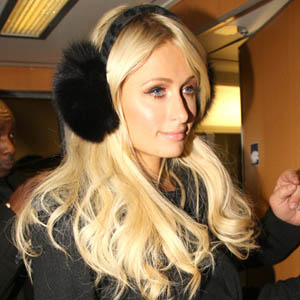 ---
American hotel heiress Paris Hilton officially announced her upcoming visit to the Philippines on her website.
At Paris's homepage, a special announcement was posted: "Paris will be visiting Manila in the Philippines and is looking forward to seeing her fans out there! Check back soon for more updates and an official announcement on August 17th!"
On Tuesday, August 2, many fans and Twitter followers got excited with the reply of the 30-year-old celebrity to her Filipina "loyal friend and fan" named Isha Dinio.
She posted, "Hey @iamishagirl, I'm flying to Manilla, Philippines on August 13th for a few days. Would love to meet up while I'm there. Love you. xo P"
This was followed by another tweet saying, "So excited to meet you in the Philippines!"
A link to her website was also included in it, where a thread of her conversation with her avid fan and messages from her other Pinoy fans were posted.
The great-granddaughter of Hilton Hotels founder, Conrad Hilton, will be visiting the country for her collaboration with the local real estate company Century Properties.
She will be meeting with the company's creative team for the design of Beach Club of Azure Urban Resort Residences.
It can be recalled that Paris stated her intention to visit the country when she met Pinoy boxing champ Manny Pacquiao after his victory over "Sugar" Shane Mosley in Las Vegas, Nevada last May.
It was also reported that she will visit the champion boxer's home when she comes here. (CLICK HERE to read related article.)
ADVERTISEMENT - CONTINUE READING BELOW
Meanwhile, the real estate developer announced on its Twitter account yesterday, August 3, that they will also set a meet and greet for the Pinoy fans of Paris.