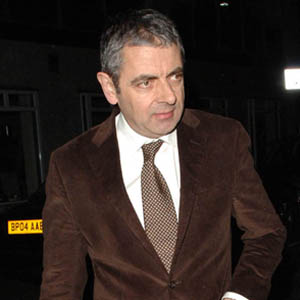 ---

Rowan Atkinson escaped with only a broken shoulder after crashing his £635,000 supercar.
The Mr. Bean star was driving back to his Northamptonshire home, in the English midlands last August 4 after a day at work editing his latest movie Johnny English Reborn. This is the sequel to the 2003 movie, Johnny English, which parodies the James Bond genre, when the accident occurred.
His agent Peter Bennett-Jones said: "He is shaken but not stirred.
"I think he was in pain and had some painkillers and stayed in hospital because obviously, he didn't have a car to get home. It is nothing more serious than that. He will be very rattled by the whole thing and I think he'll want to keep as low profile as possible."
The 56-year-old British actor was able to escape the McLaren F1 following the incident and waited patiently for emergency services to arrive at the scene.
He was discharged from Peterborough City Hospital yesterday afternoon (August 5).
This is the second time Rowan crashed the car, which he bought in 1997 following the success of his Mr. Bean film. In 1999, the supercar was involved in an accident with a Rover Metro.