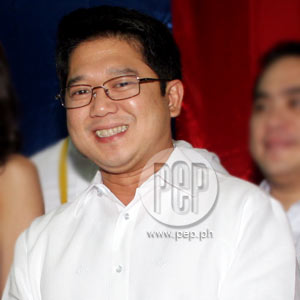 ---
Quezon City is considered the largest and most populous city in Metro Manila today. Major establishments, businesses and subdivisions are situated there.
The city now faces a challenge as some residents oppose the Proposed Ordinance 2010-91, or the "Socialized Housing Tax of Quezon City."
According to Jordan Tolentino, the speaker and convener of the Quezon City Homeowners' Alliance, their group feels that the city has sufficient funds to allocate for its socialized housing programs.
One source of funds that he has mentioned is the Idle Land Tax, which was implemented January this year.
In an interview with PEP.ph (Philippine Entertainment Portal) yesterday morning, October 12, Tolentino said that this Socialized Housing Tax is an additional burden for the homeowners, who are already paying for the Idle Land Tax.
"He must understand that this year, he already imposed the Idle land Tax.
"The Idle Land Tax is an additional tax, it is also 0.5 percent that is for property owners na may pag-aari ng lupa na bakante yung lote.
"So, this one is another one, and we're also experiencing now that the government, the local government, is taxing also the open spaces in subdivisions.
"If you know about the open spaces, these are the locations in the subdivisions where nakatayo yung clubhouses.
"Hindi 'yon dapat tina-tax, kasi ang open spaces is automatically owned by the government, it is only being managed by the administration of the homeowners' association.
"So, marami nang clubhouses ang ipina-auction na nila, e," Tolentino explained.
What bothers these homeowners is the fact that they would need to pay another 0.5 percent of tax, in addition to the property tax, and the recently imposed idle land tax.
This idea gives these homeowners the impression that they'll be the ones responsible for the housing units to be given away for these informal settlers.
ADVERTISEMENT - CONTINUE READING BELOW
BETTER SOLUTIONS. In relation to this, the homeowners, aside from opposing the bill, offered an alternative solution aimed at making this socialized housing program possible.
Last October 11, Tolentino faxed to PEP a copy of their conference resolution.
In this resolution, they suggested that the Q.C. authorities could consider better and permanent fund-sourcing methods for the city.
Tolentino mentioned as well that their city has a lot of surplus and savings that they could use as assets for bank loans, if the city would consider.
"Kasi, we're not just objecting it, e. We're also offering a different alternative solution because we also want to help him in his Socialized Housing Program. Kaya lang, not through additional taxation.
"Kasi, it's easier to get negotiated funds from banks, e, para ma-finance yung socialized housing program niya, considering the city has lots of surplus and savings.
"So, hindi mo kailangan mangutang, e, that's with the financial status of the city, any bank would give a low interest."
In addition to what Tolentino said, in their conference resolution, they said that their alliance believes that, "the Quezon City Government's Housing and Urban Renewal Authority, Inc. (HURA) can readily advance any loan that will be granted to the relocated poor beneficiaries."
According to the City's website, Quezon City Government's Housing and Urban Renewal Authority, Inc. is "a corporation owned by the Quezon City Government created to develop sustainable approaches to providing low-cost dwelling units for Quezon City homeless population, including its settlers and low income government employees."
With these ideas in mind, Tolentino feels that Mayor Bautista is neglecting the side coming from the middle class and higher class residents of his city, which are considered the "tax payers."
He says, "Pakiramdam namin hindi niya pinakikinggan yung sentiments ng tax payers.
ADVERTISEMENT - CONTINUE READING BELOW
"Ang feeling naming mga homeowners association group, yung mga tax payers, if we're not going to prevent him from passing this tax again, nobody will stop him from enriching all the taxes kasi wala nang haharang sa kanya.
"So, we cannot just watch him na mag-file nang mag-file ng amendment do'n sa revenue tax code."
BETTERMENT OF THE POOR. On the other hand, Quezon City authorities aired their side on the issue.
The Idle Land Tax was the initiative of the Q.C. Municipality to jumpstart their housing projects for the informal settlers of the city.
For Mayor Bautista, this was a "win-win situation" for the property owners for two reasons.
Firstly, it will prevent the informal settlers from setting up houses in their properties through their housing projects that they will be doing, wherein the funds would be generated from this additional tax.
Second, it will encourage them to make their properties productive, by utilizing it by putting up a business establishment, or a house.
Mayor Bautista said, "The Idle Land Tax would be used for the city's housing projects for informal settlers and the relocation of residents in areas classified as danger zones.
"The Idle Land Tax is raising revenues for the city's socialized housing projects, by Php 120 million by yearend, while encouraging our land owners to make their lands productive.
"We believe that this is also a win-win situation for property owners.
"The funds will remove the blight in their communities, improving the security and attractiveness of their surroundings, raising property values."
Thus, authorities think that the funds being generated from the Idle Land Tax are not enough for the Socialized Housing Program.
This concern led Quezon City Councilor Edcel Lagman, Jr. to propose the Socialized Housing Tax.
In the Socialized Housing Tax, land owners whose properties total 100,000 square meters and above will have to pay 0.5 percent of tax, in addition to their property tax and Idle Land Tax.
ADVERTISEMENT - CONTINUE READING BELOW
This means that if your property's size is 100,000 square meters, you'll have to pay an additional 500 pesos per year.
If the bill will be implemented, these land owners would have to pay the additional 0.5 percent tax for five years.
Mayor Bautista explained that the funds to be generated through the Socialized Housing Tax will all be allocated for the Socialized Housing Program alone, unlike the Idle Land Tax which focuses on the resettlement of the informal settlers and the relocation of residents residing in the city's "danger zones."
Mayor Bautista stated that, "The City Council has approved the socialized housing tax ordinance.
"The collection from this tax is expected to generate annual revenue of Php185 million, which will be put in a special account under the general fund of the city, and allocated only for socialized housing."
In an interview with Bandila's Apples Jalandoni last Monday, October 10, Mayor Bautista said that—contrary to the homeowners' sentiments—this Socialized Housing Tax will not be much of a burden for them.
He argued that most of them are middle and higher class land owners, and even pointed out that, "Those who have some must also extend to the less fortunate."
HOMEOWNERS' POST ACTIONS. In the wake of Mayor Bautista's definite stand on the Socialized Housing Tax, the Q.C. Homeowners' Alliance still has other options.
Tolentino said that they have plans of appealing the issue to the lower courts, or—as a last ditch effort—resort to people's initiative action.
"After kasi ng approval ng council, dadalhin siya kay Herbert Bautista for signing, but then he made declarations already that he's going to sign it.
"After that, pagkapirma ni Herbert, we'll be forced to go to the lower courts to file for Temporary Restraining Order, and then puwede kaming kumuha ng opinion sa Department of Justice.
ADVERTISEMENT - CONTINUE READING BELOW
"After that, if we fail, we'll do people's initiative, we'd ask our members to have signature campaign."
As the bill has been approved by the City Council, the ball is now Mayor Bautista's hands.
The mayor is faced with a dilemma—to sign the bill and face complaints from his constituents, or disregard the bill and search for other possible funding sources for the Socialized Housing Program.