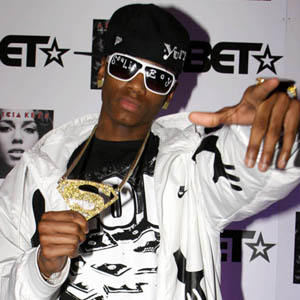 ---

Soulja Boy has reportedly been arrested on suspicion of drugs and firearms possession.
The 21-year-old rapper was detained by police in Temple, Georgia, Tuesday morning (18.10.11) when police officers discovered drugs, weapons, and money in a vehicle he was travelling in with four other people.
According to gossip website TMZ.com, police found a "substantial amount" of marijuana and approximately $70,000 in cash inside the car.
The officials—who are thought to have originally pulled the vehicle over for a traffic violation before discovering the drugs—are investigating whether the "Crank That" hitmaker or his travelling companions were in possession of licences for the weapons.
It is not the first time Soulja Boy—whose real name is DeAndre Cortez Way—has been in trouble with police. He was arrested in 2009 and charged with obstruction after an incident at a video shoot in Georgia.
The rapper—who is working on his fourth studio album Respect My Hustle—
shot to fame in 2007 when his single "Crank That" reached number one.
Soulja Boy's recent arrest coincides with the release of his Soulja Boy: The Movie documentary DVD.