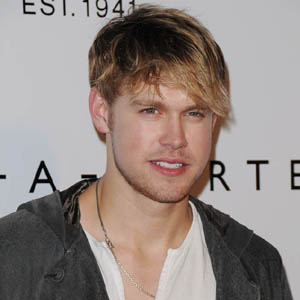 ---

Chord Overstreet has confirmed he is returning to Glee.
The 22-year-old actor is set to reprise his role as McKinley High student Sam Evans on the TV show in December after the program's producers previously decided against keeping him on as a series regular for the third season.
The blonde hunk—who made his debut in the second series— said: "I had the best time on Glee and couldn't be more excited to be returning."
Ryan Murphy—executive producer and co-creator of Glee—confirmed the news in a statement, saying: "We love Chord and have always said that we wanted him back.
"So here's an early Christmas present for all the Gleeks—Sam is coming back to McKinley, and just in time for sectionals!"
Sam moved out of the state at the end of the second series after his father lost his job, shortly after he entered a relationship with Mercedes (Amber Riley).
Chord—who is thought to be dating Scream 4 actress Emma Roberts—was disappointed when he left Glee, after turning down the chance to star in the show on a recurring basis in order to concentrate on a music career.
Chord had said earlier: "They offered me the chance to come back for a few episodes, but there was nothing guaranteed, so I decided to dive into the music thing."
Now he's coming back and Glee fans will again be singing the praises of both the star and the show.