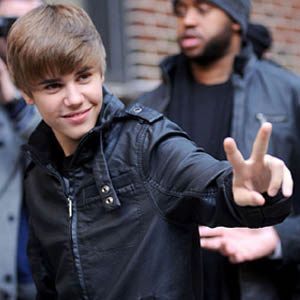 ---

Selena Gomez is "standing by her man" Justin Bieber, over claims he fathered a child with another woman.
The teen singer and actress left the US yesterday (November 4) without her boyfriend, but sources insist they are "young and in love" and she is not concerned about Mariah Yeater's claims Justin is the father of her son.
A source told RadarOnline.com: "They're still together. Selena simply left the country because she had a scheduled appearance at the MTV European Music Awards (EMAs) she's hosting. She is standing by her man."
Justin, 17, strongly denies 20-year-old Mariah's claims he is the father of four-month-old son Tristyn Anthony Markhouse Yeater after a brief sexual encounter in October 2010, following his performance at Los Angeles' Staples Center.
Speaking yesterday, he told the Today show: "Never met the woman. I'd just like to say, basically, that none of those allegations are true."
It also emerged earlier today (November 5) that Mariah made a paternity claim against an ex-boyfriend and was later arrested after slapping him.
According to website TMZ, Frances Lippe said Mariah had been dating her grandson, John Terranova, in Las Vegas while in high school.
The pair fought after Mariah claimed he was father to Tristyn, and she hit him in the face, resulting in charges of battery.
Court papers show she was arrested on December 21, 2010 on suspicion of battery domestic violence, injury/destroying property of another, and making threatening telephone calls.
Justin is set to join Selena, 19, at the EMAs in Belfast, Ireland, tomorrow night (November 6), where he will perform.