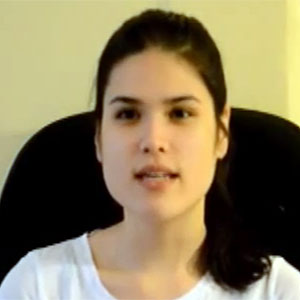 ---
A request for the International Police (Interpol) to issue a Blue Notice against Ramona Bautista, a suspect in the October 28 murder of Ramgen Revilla, was sent by the country's National Bureau of Investigation (NBI) yesterday, November 4.
Blue Notice, according to www.interpol.int, "requests additional information about a person in relation to a crime."
The Interpol, the organization that facilitates international police coordination, has a total 190 countries as members, including the Philippines.
Should the Interpol concur, the police can keep an eye on Ramona's location and movements even when she is not in the Philippines.
In an interview with The Philippine Star, NBI foreign liaison chief Claro De Castro, Jr. states that they likewise asked the Interpol in Istanbul to verify if Ramona entered the country as a resident or a citizen.
De Castro, Jr. also mentions that the Philippine courts need to issue a warrant of arrest for Ramona, so that the NBI can ask Interpol to include Ramona's name in its Red Notice.
The Red Notice, still according to Interpol's website, "seeks the arrest or provisional arrest of wanted persons with a view to extradition."
Meanwhile, in a separate interview by Neil Ocampo of Radyo Singko's Todo Balita, the Department of Foreign Affairs (DFA) spokesperson Raul Hernandez says that they have no right to cancel Ramona's passport.
Unless, he says, there's a court order issuing a warrant of arrest for the daughter of former senator Ramon Revilla, Sr. with Genelyn Magsaysay.
(In her taped message before she left the country, Ramona said she is 22 years old.)
To go by official police investigation, the younger sister of Ramgen, 22 years old, is said to have played a role in the crime.
Also implicated are their younger brother Ramon Joseph "RJ" Baustista, 18 years old, and five other suspects.
ADVERTISEMENT - CONTINUE READING BELOW