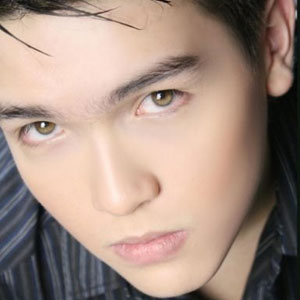 ---
The slated reading of Ramon Joseph "RJ" Bautista's criminal complaint did not push through because of the pending motion to quash filed by his lawyer.
The arraignment originally scheduled today, November 16, has been tentatively reset for January 17, 2012.
Atty. Dennis Manzanal, RJ's legal counsel, stated that the court will have to come up with a resolution before they proceed with the arraignment.
However, should the motion to quash be resolved in favor of RJ, the case will be dismissed.
RJ, 18, is a principal suspect in the October 28 slaying of his brother Ramgen Revilla.
RJ's sister, Maria Ramona Bautista, is also a suspect.
The other suspects are accused hired killers Michael Cruz Nartea and Roy Francis Tolisora.
While Atty. Manzanal, representing the defense panel, filed the motion to quash on grounds of illegal arrest, the prosecution panel filed a motion to amend information, or a charge sheet.
This requests for the inclusion of other the suspects Michael Nartea and Roy Francis Tolisora.
The prosecution party asked for 20 days to respond to the defense's motion.
Charged of murder and frustrated murder, RJ arrived at the sessional hall of Judge Fortunito Madrona of the Parañaque Regional Trial Court Branch 274 at past 7 a.m. today.
Wearing a black jacket with its hood covering his face, the accused was escorted by policemen from the Bureau of Jail Management and Penology (BJMP).
Showing support for their kin were RJ's two sisters, Ragene and Gail, as well as their mother, Genelyn Magsaysay.
RJ's mother refused to issue a comment after the arraignment was postponed.
For the time being, RJ will still be detained at the Parañaque City Jail.