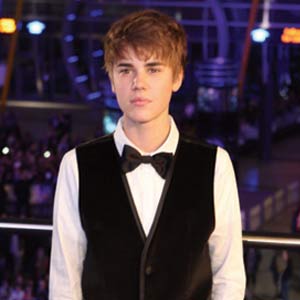 ---

The woman who accused Justin Bieber of fathering her baby will submit her child for a DNA test.
Jeffrey Leving, the attorney for Mariah Yeater—who alleges the "Baby" hitmaker is the dad of her four-month-old son Tristyn—says his 20-year-old client is eager to fulfill her test obligations.
This came after Justin submitted his sample on Friday (November 18).
However, Jeffrey added that he's not happy with the conditions in which 17-year-old Justin's test was taken, as no member of Mariah's legal team was present.
A source close to the singer—who has strenuously denied the allegations that he is the father—said Justin has done his part, and it is now up to Mariah to make the next move.
The source told the New York Post newspaper: "Now Yeater has to offer up the baby for DNA testing, which will prove once and for all that Justin is not the father.
"But we don't expect her to be in a rush to do that."
Jeffrey claims he has been in touch with Justin's lawyer Howard Weitzman this week and hopes to reach an agreement on a DNA protocol soon.
Justin has once again rubbished the allegations, telling TV talk show host David Letterman: "I think I can smell a weasel, too, a little bit... I know, it's pretty crazy... People make up false accusations."