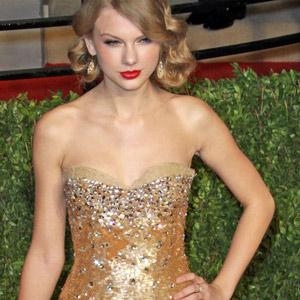 ---

Taylor Swift and Zac Efron have enjoyed a flirty dinner date.
The "Safe and Sound" hitmaker and the New Year's Eve star—who have been friends for years—were spotted sharing a romantic corner table at a Los Angeles restaurant earlier this month.
A source told US Weekly that the pair—who arrived together in Zac's Audi—"were deep in conversation and very giggly."
However, friends of Zac, 24, and Taylor, 22, claimed the Lorax co-stars were just enjoying a friendly night out.
One pal said: "They were in L.A. doing press stuff together, and after they were done, they decided to grab dinner."
Another friend added: "They have been friends a long time. Taylor thinks Zac's cute...[but] they are on totally different wavelengths."
Zac previously dated his High School Musical co-star Vanessa Hudgens.
Taylor has endured a string of heartbreaks, most recently when she was dumped by Jake Gyllenhaal in late 2010.
ADVERTISEMENT - CONTINUE READING BELOW
Speaking about her forthcoming album, Taylor alluded to their short-lived relationship.
She said: "There's just been this earth-shattering, not recent, but absolute crash-and-burn heartbreak and that will turn out to be what the next album is about.
"The only way that I can feel better about myself—pull myself out of that awful pain of losing someone—is writing songs about it to get some sort of clarity."